Said That Before
---
The town of Gaberville off Highway 101 in Humboldt county, a narrow five block strip of stores, restaurants and motels, maybe three or four of each, up in the pines, five o'clock now in the afternoon after nine hours on the road.

Not bad. This morning it was raining in Roseville and checking the Siskiyou summit webcam on the Internet showed it was snowing heavily. No chains, no desire to to start driving and gamble on a change in the weather during a two hour drive to check it out. I'd asked the rental agency about chains when I rented the truck - no chains - so this was not altogether a surprise, so I set out driving west around eight in the morning on Highway 42 to the coast and then down 101.

It rained like hell most of the way to Eureka, some fifty miles beyond the California border. Nine hours is a long time in a car, but it felt better than the drive up Highway 5, the industrial grade four lane, grind out the miles Interstate that bores you to death while you race over the pavement. Five is nice up on the plain near the base of Mt Shasta, but I've done that before and I haven't driven Highway 101 down the coast in thirty years.

The driving time on Highway 5 from Roseville to Oakland would have been eight hours, this coast route will take the nine I did today and another four tomorrow, but the timing still works. I was thinking I had to get into Oakland Monday morning, turn in the car, pick up Mr. Wuss at the vet and get a blood test (the prostate, again, the test results needed for the doctor's appointment Friday.) Wuss is due in Davis Tuesday morning at ten, a good two hours from Oakland, no way I want to pick him up at the vet after nine days in a cage and immediately drive him straight up the highway. He'd freak. I'd freak. Get him tomorrow, let him spend a night at the apartment.

Monday evening. It was four hours to Oakland this morning, four hours through the Redwoods on Highway 101.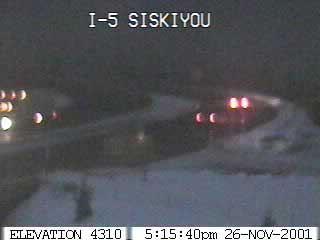 Wuss looked ragged, wet and skinny. He was ragged, wet and skinny, the reason I told myself I wouldn't put him in storage never ever again when I go on vacation. Tomorrow morning he goes up to Davis and maybe they can figure something out. I need to meet someone in this building with a cat - I'm told there are two others - so I can do a feed the cat trade off when either one of us is on vacation. The manager also said she'd be willing to feed the cat, but the reason I boarded him at the vet was I didn't want the landlord to see that he was peeing. Hence Davis tomorrow. Why have I no faith they'll come up with a cure?
So be it. The head is fuzzy, as usual, and I will have no idea how this reads until I look at it a week from now. Maybe rewrite it a week from now. I've been thinking of doing the writing a little differently, maybe in a way that requires I post less often. Maybe a lot less often, but then I've said that before.