BACK TO:



[Journal Menu]

[Home Page]

[Oakland Cam]

[email]

[Guestbook]

[100 Books]

[Other Sites]

[Experiments]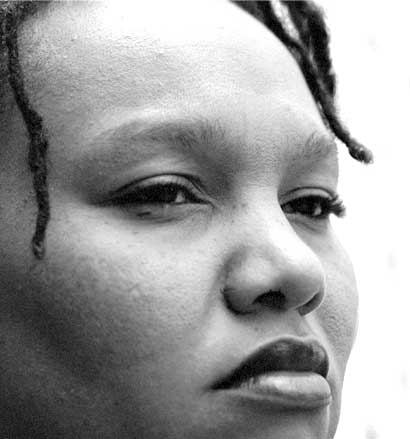 June 7th, 2003
You Callin Bud?
---
I walked down to Jack London Square early this afternoon to check out this Port Fest thing. Not much going on, no one up on stage when I arrived. A good walk, though, and I took a couple of pictures of a guy in a pirate costume with three large parrots on his shoulders. Nice touch, the parrots. Actually not a bad shot. He had lots of silver rings on his fingers, some character to his face. I should have hung longer, sat down, caught my breath, waited for another band to perform, but this afternoon turned into a long walk, a parrot on a pirate and a bus ride home.

Yesterday's entry was too long and not overly coherent. Maybe I'll look at it again one day with a clearer eye. This thing with the head gets in the way. Add it to an hour's writing and you're swimming through mud. Mental mud. Bud.

Who you callin Bud?



The photograph was taken at an Oakland blogger's PCB get together.

LAST ENTRY | JOURNAL MENU| NEXT ENTRY