So What?
---
Morning, after breakfast. This is better. Not so tired. A little dizzy, the ear thing is still happening, but it's been happening on and off now for many years. This marks three nights with over eight hours sleep, an hour or so more than usual without counting the naps. I am ready for vacation! I was worried pulling the head together could take longer - the nap thing, you understand - but I'm up for cleaning the desk this morning, paying bills, taking out the trash and, um, yes, doing the laundry. The excitement, the excitement. I can tell you are at the edge of your chair, hearing as you have of the going ons here in Sin City Central, but utterly flabbergasted now that you've been confronted with the reality. I know I am. Flabbergasted. When confronted with reality.

Afternoon, late. I took BART over to San Francisco to look at the new $25 million made over Union Square after its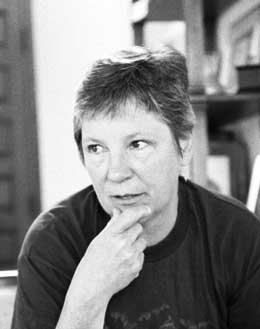 introduction to the public last Thursday. I got off at the Powell Street station and found the usual line of tourists waiting for the cable car, the sidewalks crowded. Walking up the three short blocks to the square itself I passed Tad's, a narrow walk your tray through a line steak house that MRL turned me onto years ago and had a cheap great big steak with baked potato and salad. For whatever reason I don't eat all that much beef anymore. Haven't for years. Chicken, yes, those hormones they feed the little buggers are undoubtedly sloshing around in my every cell as I write, but not so much beef. So it was good. So what?
The new Union Square? Seems a bit bare. The space was half filled with a crowd of people listening to the singers, a series of bands performing on stage with recorded music for backup. A little hot. I'd worn a shooting jacket and a shirt. Should have just worn the t-shirt and the jacket, maybe just the t-shirt and a fanny pack with a lens, some film and a backup battery pack. Shot maybe six photographs, walked down Market for a while, got back on BART, got off in downtown Oakland, walked over into the City Center and bought some rechargeable batteries when I discovered the local Radio Shack was open. Whoop!
My little first paragraph pep talk this morning seems to be working. That interior sinking like lead tired but can't sleep feeling is gone and I'm looking forward to this next week's vacation. I'm not going to promise myself much, go with the flow, but I have a design for an artandlife business card that I will get shopped and ordered and I have pictures to put up on the site. A couple of minor things to do with the computers. The week will go like greased lightening. So what? If I don't get any of it done, not the cards, not the artandlife photos, so what?