Undisclosed But Natural Causes
---
The day is closing and the four day weekend is here. I bought three different cheeses today at Ratto's along with some crackers which I managed to pack into my nap sack along with the movies I'd ordered over the Internet last, what?, Wednesday. Three Johnny Depp movies, Edward Scissorhands, Cry Baby and Fear and Loathing in Las Vegas, a copy of the musical Hair, the Beatles Yellow Submarine and a movie called The Chocolate Soldier which you don't need to know about. A news program is playing on the small TV behind me as I write and I've just returned from a 7 - 11 store with four 20 oz. bottles of Coca Cola and a pint of coffee ice cream for tomorrow. The cat is lying on the desk to my left with his chin resting on my forearm, his front paws crossed on the back of my hand as I'm typing. Life is good.

Yesterday I bought a roll of speaker wire from Radio Shack and I plan to putter around hooking up my stereo system tomorrow with the football games going in the background, finish reordering the books again on the living room bookshelves and pack up the last of the stuff that still needs packing and get it ready to run over to the storage locker. Life is very good.

I read today in Jon Carroll's Chronicle column that Doug Sahm died last week of undisclosed but natural causes in a motel room. Carroll, I believe, was the managing editor of Rolling Stone during the early years in San Francisco and he described his introduction to Tex-Mex music through Sahm (The Sir Douglas Quintet), which first hit the charts with, I think, a song called Mendocino (They got play time because everybody thought they were a British invasion group.) and I remember Sahm in that same time and context.

I knew a bunch of the Texans who came out of Austin during the late 1960's. The Rip Off Press was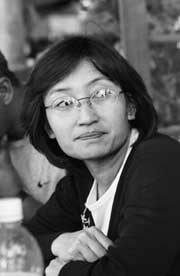 founded by four Texans in 1969, one of them, Gilbert Shelton, did an album cover for Sahm in the early seventies and we all went to hear him perform at the Great American Music Hall. I never met Sahm, but I met some of the other Texas singers: Janis Joplin, Cat Mother and the All Night Newsboys (Charlie was the model for Gilbert's Fat Freddy of the Fabulous Furry Freak Brothers), Johnny Winter and Chet Helms, the founder of The Family Dog which gave so many concerts at the Avalon Ballroom. It was a strange and interesting time, particularly for the music because there were so many kinds mixed together here in San Francisco, all of the regional strains and flavors of jazz, country, rock and roll, blues, traditional, symphonic. Indian sitars opening for Buck Owens, psychedelic cowboys and Miles Davis. Carroll talks about this in his column creating echoes of my own.
I was very much a peripheral and not very aware character in this scene, but it changed my understanding of music with its introduction to the Austin Tex-Mex (psychedelic cowboy) sound intermixed with anything and everything else, meeting some of the people who were associated with Armadillo World Headquarters, the Austin music venue equivalent to the Fillmore West and Avalon Ballroom here in San Francisco.
I'm no authority on the music of the period, but I listened to my share and got to understand how that great music mix pretty much disappeared after KSAN went straight country in the early 70's. Carroll describes it as the period from Janis Joplin's arrival from Brownsville until "the last chords sounded" at the Last Waltz concert. It's sad to hear he's gone so soon, the way so many of them have gone too soon. I repeat Carroll's exhortation to those musicians still around: "Randy Newman: Get some exercise! Tom Waits: Have you had your annual checkup?" We all stand in the line and our turn comes soon enough. No reason for any of us to hurry it.
---