See What's About
---
Saturday. Breakfast at the usual cafe, finish the Friday journal entry, then set out to look for a larger storage locker. That's a big move on my part. I looked at one near Jack London Square in an industrial district. Nice place, very safe, well protected, but probably more than I want to pay. A trip through the Webster Street tunnel to Alameda and the Alameda Naval Air Station. They had space the right size at the right price, but none available, although the manager suggested I call her tomorrow. Nothing tomorrow and I'll go back to Jack London and bite the bullet. I want to move these boxes out of here. It's time, mama, it's time.

Sunday. The weather forcast of cloudy has turned to rain, a steady wet not for cameras unless you're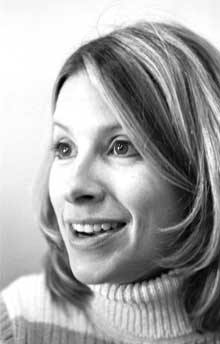 an idiot rain. I did set out early for breakfast dragging the full camera rig, thinking I'd eat, read the paper, park beside the office downtown, spend a couple of hours inside getting ready for tomorrow and then, if the rain had stopped, take BART to the city, shoot the parade and return. No such luck. I did, however, call the storage facility that suggested I call today and there was a unit available, so I signed up over the phone. It has occurred to me since maybe I should have driven over in the rain to see if their units or, at least, if my unit leaks, but what the hell. Eighty five bucks a month to store stuff I'll never use again until I move into a place with room enough to build a model railroad, which, given the state of the world, my head, my pocket book, is probably never.
Odd I should mention the model railroad. There's still a section on the site (I surprise myself, occasionally, when I stumble over it.) that was designed to follow in words and pictures the building of a model railroad, except I started shooting pictures and said to hell with the railroad.
I don't take possession of the storage locker until next Saturday so I can pack in the evenings at an easy pace. Here's where I say I'm going to pack, say two boxes a night, go through them, toss anything too stupid to keep, tape a list of contents to the side, wrap them in plastic and create a tracking database. But that would be stupid, because, knowing me, deedle-dee-dee, it would be bullshit. Still, I have this strange feeling I may get something done.
When I do get the living room cleared though, next week, next December, next life, it's order more book cases (I've got the web site bookmarked), get the remaining books off the floor and (ha!) set up the studio lights. There's some stuff inside the head here somewhere that says get another file server to hook up the web camera again, but that's probably just that: stuff. I have another story going around inside about buying a Volkswager Eurovan, pack the camera, hit the road, but that's, you know, way out there with the birdies in the trees.
The St. Patrick's Day parade starts in San Francisco in another fifteen minutes and the rain seems to be stopping, the air brighter as if the sun were thinking of coming out. When I shoot a parade, I shoot the people preparing for the parade, so any chance of the normal routine is gone, but it might be interesting to go over later to see what's about.