I Can Feel It
---
Thursday, the day before the day I turn fifty nine. Hi, ho. I don't seem to be stumbling into a pit of unreleased energy at this milestone, but it's good for journal fodder. My guess is 59 is about the same as 58 or 57. Fifty six had its moments. The jolt comes next March, I assume, which, given the current state of the space time continuum, will undoubtedly arrive in another two or three months. I'm writing this on what is for me an unusual second whiskey and water and I'm experiencing some of the reasons why it is not good to drink whiskey and write. So we'll take this up again tomorrow. Shit, fifty nine.

Friday. We had a pot luck lunch today, everybody bringing a dish. I brought Mu Shu Pork (purchased down the street at a local Chinese restaurant - bachelor cooking). They had a little gold foil cardboard crown with an elastic band that I wore during the meal. I decided this was OK, one does not complain when one brings these things on oneself, so I was a good scout. "Where's your camera?" Upstairs, safe in my desk, I replied.

So I'm sitting here an hour early, "take off early, my son, it's your birthday."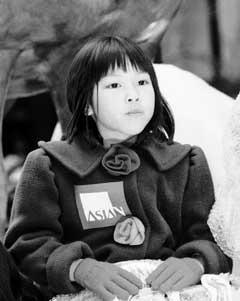 At another time they'd have given me the day, but this is OK, I know I could have taken the day if I'd wanted. Let us not be petulant. I ate like a woman carrying late term triplets. Mu Shu pork is nice, but so are home made burritos, Peking duck, Caesar salad and Tiramisu, two or three helpings. We'll count the calories tomorrow. I missed my birthday weight loss goal by three pounds, which is fine. Lately I've been holding to my eating schedule without particular effort and the pounds are leaving. Another ten and the world will shift on its axis. The stress of the holidays seems to have eased, although the work is picking up, and the weight seems to leave on its own recognizance.
The weather, by the way, is nice. High 56, low 41. Cloudy tomorrow, Sunday a chance of showers. Camera weather, I can feel it.