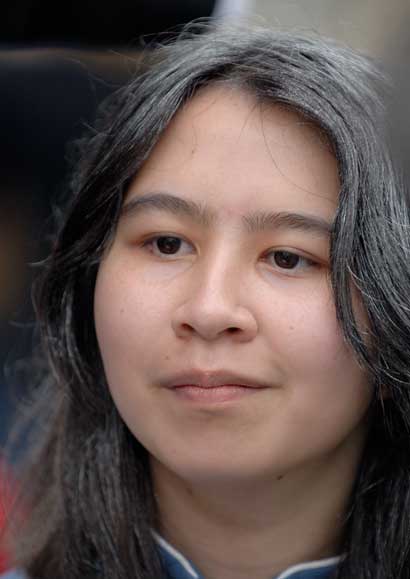 June 8th, 2006
In A Perfect World
---
Thursday. MSR had a perfectly swell son weighing seven pounds something last evening around nine. I wonder when she can start eating sushi again? I assume, knowing little or nothing about these things, that it's nice to have this giving birth business behind you. Life in the fast lane, out here in Oakland.

I've noticed these last few mornings, after having consumed sake the night before, that my head feels better. Do you suppose? Nah. I'm not that far gone, give me another few months to attempt that level of rationalization. Still. In a perfect world....



The photograph was taken at the San Francisco Cherry Blossom parade with a Nikon D2x mounted with a 70-200mm 2.8 Nikkor VR lens at 1/500th, f 2.8, ISO 320.

LAST ENTRY | JOURNAL MENU| NEXT ENTRY