BACK TO:



[Journal Menu]

[Home Page]

[Oakland Cam]

[email]

[100 Books]

[Other Sites]

[Experiments]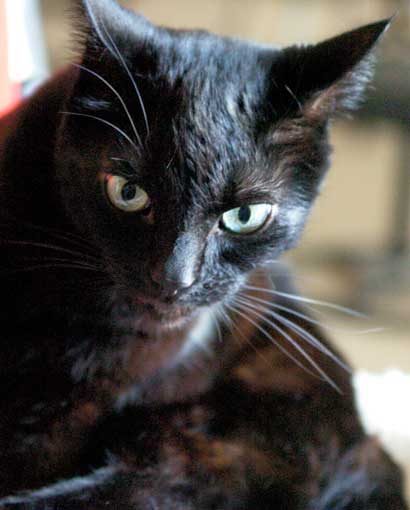 July 6th, 2004
More Excitement
---
I'll be damned, the digital lens arrived today. It's smaller than the 28-70mm I've been using, which is to say it actually fits in my backpack when mounted on the camera (this is good) and, mounted on the digital, it gives me the range I get with the 28-70mm when used with film. The banner photograph was taken with the new lens five minutes ago. Is this thing necessary? No. Will it take better pictures? No. Do I care? No. Life is short. If not now (at my age), then when?

Some nasty old viruses got through the firewall at the office today. We got rid of them, eventually. More excitement. Here in Oakland.



The banner photograph was taken of Emmy this evening with a Nikon D2h mounted with a 17 - 55mm f 2.8 Nikkor lens at ISO 1000.

LAST ENTRY | JOURNAL MENU| NEXT ENTRY