On the Road to Aunt Vivienne's We Go
---
So the Sole Proprietor heads out with his sister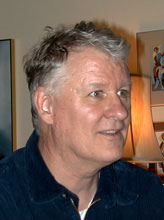 and mother in the afternoon for Seattle, some three hours distant on Highway 5. Is it raining? Yes, it is raining, but the car is comfortable, the Sole Proprietor's sister is driving and he is watching the countryside as it passes. Cross the bridge over the Columbia River and straight up the road until we hit the 85th Street exit just north of downtown Seattle.

There are still restaurants and eateries along the highway that aren't national chains. There is always a Macdonalds arch in the distance, Denny's, Taco Bell, a Burger King here and there, but there are also a number of throwbacks to an earlier age with names like Ricky's Steakhouse and Mom's Good Eats,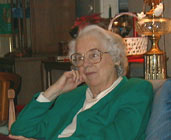 some large and rambling, some small and drive up, but all of them with an interesting design, built with wood with window trim and interesting signs that you don't remember seeing yesterday in the last town or the day before or maybe in you dreams last night when your dinner turned against you in the early morning hours.
His guess is these places can only last for so long. The problem is management. They are probably family owned and the family has been running them forever, but as the family changes, the son who wants to be an artist and isn't into kitchen design, the daughter who splits for New York City to sing in a skiffle band, the remaining son who discovers little green pills that make him feel like the tooth fairy and he's able to fly, all of these restaurants evenually fail or are sold to make room for another auto dealership or Taco Bell.
A nice trip, not too long. Just before we arrive we pull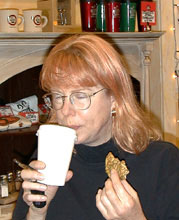 into a small coffee place, not a shop, really, since you can't sit down. Nice attractive young lady with a half dozen small rings in her right ear pours the Sole Proprietor and his sister their coffee. The Sole Proprietor shoots a picture of his sister and a picture of a painting on the wall thinking it might make an attractive banner for this Journal entry. A little too high and the date isn't readable, but it works.
He'd like to make this trip again, on his own with camera and some time.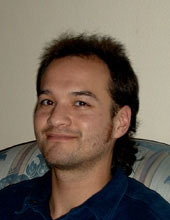 Take pictures of all those little and not so little eateries that may not be here one day. He had a project for a while in Oakland taking pictures of old, but interesting houses, restaurants, places from the past that probably wouldn't survive the coming revitalization of that city with all their lights and shadows and shapes, places such as the more famous barbecue eateries, stores and shops doomed to disappear into progress. This trip could extend all the way up to the tip of the Olympic penisula in Washington with the ocean to the west, Victoria B.C. to the north and the rain forest and mountains to your back. This summer maybe if he owns a car by then that has the miles in it to make the trip. Why not?
---